Solutions for local authorities and municipalities
The digital transformation of your services

Back to overview
Are you looking for an efficient solution to centralise the amount of photo and video material for your city or municipal service?
Zeticon's image database can provide the answer. More than 60 local governments and municipalities use Zeticon's solution to centralise their image material. Among municipalities, this multimedia database is better known as an image bank. Often, an image bank also serves as a central repository so everyone in the organisation can find all the material quickly and easily. This ensures that no duplicate images are stored on their own servers, leaving more space available for other documents or items.
A centralised platform allows you to save time, make your work more efficient and provide access to users. A digital hub with flexible search options and an easy way to import metadata makes your content easy to find. Create your own metadata schemes to meet the needs of your organisation.
Quickly find the file you are looking for
An image database makes it easy and efficient to work with. Simply load up the image file and make it easily searchable for the users of your city or town, but also for external users. Easily add keywords and other tags to your images, videos and documents so that you can find what you are looking for in one click.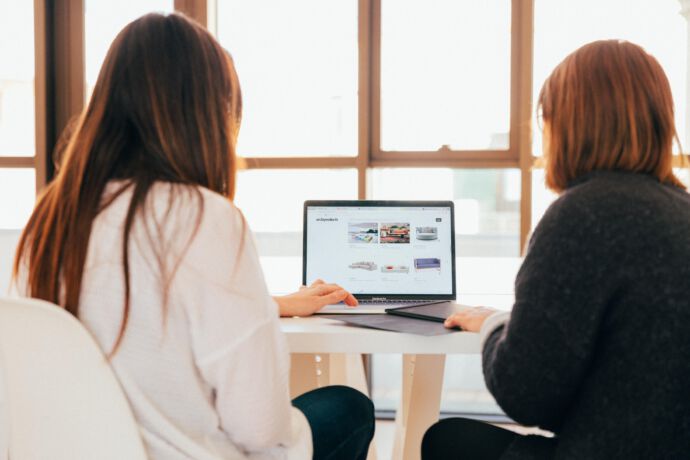 Keep track of all your media files
Finally, insight into the rich supply of images of your city or municipality. Your image offering is transparent and can be better used for the various communication channels
Share your files with external parties quickly and easily
Sharing files both internally and externally is much more efficient: between colleagues, across departments, to residents, external partners, you name it.
Because the images can be made available to the general public in an easy way, your city or municipality can focus more on city promotion.
Do you want to do more city marketing and make part of the collection publicly accessible? An unlimited number of public users can make use of the image database, without having to log in!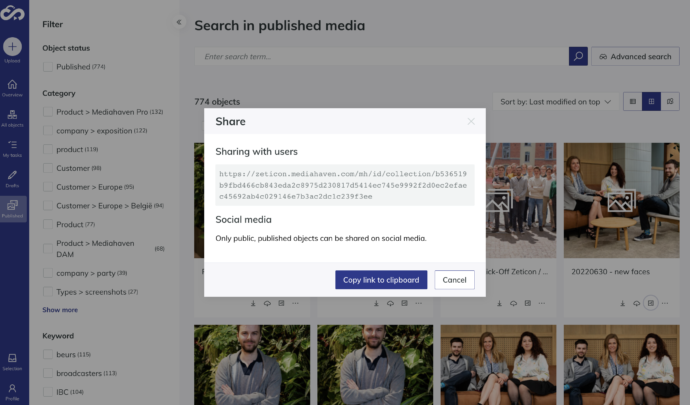 Involve residents or city photographers in your image bank story
Would you like to offer your residents or other partners (such as city photographers, volunteers) the opportunity to upload images as well? This is possible via our import module! In addition, you can give them the possibility to add limited metadata to the images. This saves you a lot of work, and in this way you involve others in your image bank story!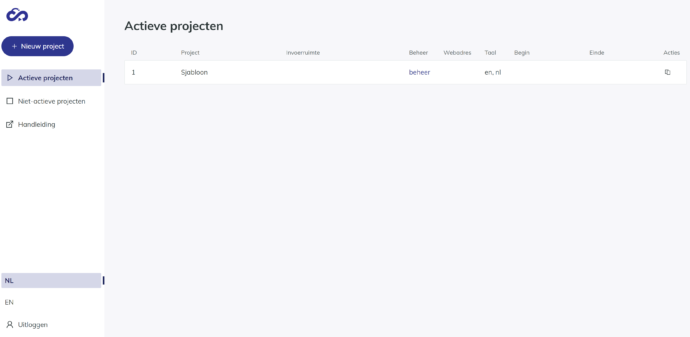 Use and management
With the comprehensive security model of our solution, you determine the access controls and user rights yourself. This ensures that the right people have access to the right digital content.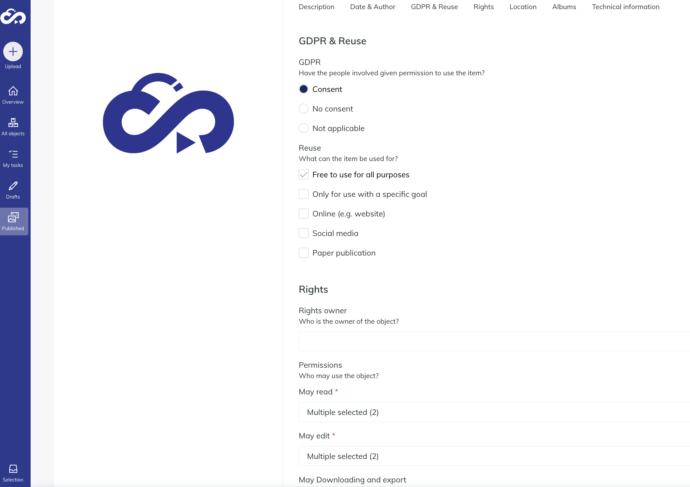 Integreer Integrate our solution with your other tools oplossing met je andere tools
Would you like to integrate our platform with your website, social media, 0-365 environment? This is possible!
References
These companies are already using our services
Follow in their footsteps and save time, money and energy.

Our products
Ontdek onze oplossingen voor Hogescholen en UniversiteitenDiscover our solutions for Cities and Towns