Case Stad Kortrijk
Image Bank Stad Kortrijk

Back to overview
Problem
Images stored scattered in various locations, no reuse of images, many duplicates
Solution
One central platform to securely store and manage digital content
Kortrijk is a central city in the south of the Belgian province of West Flanders and forms a transnational Euro-district, namely the French-Belgian Eurometropolis of Lille-Kortrijk-Tournai. Kortrijk has about 77,000 inhabitants and is the second largest city in the province of West Flanders after Bruges.City Kortrijk is a medium-sized Belgian centre city. It employs about a thousand people spread over 35 departments. In addition, the city also cooperates with various other external partners. The city has a large number and various types of media files: www.kortrijk.be
Approximately 1 million photos (increasing at a faster rate)
Several thousand documents such as brochures and pdf files
Thousands of videos and audio files
60,000 old scanned newspaper pages
400,000 doodads
…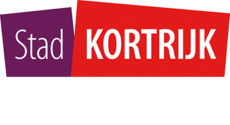 Problem
Many departments worked only on their own island, they had their own working methods and location for storing their files. Use of content across different departments was almost non-existent. Many files were lost because they were stored somewhere but were not searchable and there were many duplicate files.
Solution
With MediaHaven we offer the city of Kortrijk one central platform to safely store and manage its digital content. There are over one million objects in the MediaHaven system, which employees can browse through via a website. There is a website where a large part of the collection is shown to the general public.
Result
Cooperation between departments has been established and the reuse of media files has increased very rapidly. This, of course, results in a great speed gain. The public website has already been viewed by many people. The old "lost" content has come back to life. The city of Kortrijk now has a safe tool to store all kinds of media files. As the system grows along with the needs, we are ready for the future!
We save a lot of time and money by finding our audiovisual material more easily than ever before and by avoiding the need to store copies of files in different places. We now also have less risk of data loss.
References
These companies are already using our services
Follow in their footsteps and save time, money and energy.