Case City of Beringen
An image bank for City of Beringen

Back to overview
Problem
Need for a tool where one can easily upload image files. These images should also be easily searchable.
Solution
MediaHaven as an image database and use of import module
City of Beringen is looking to build an image database that can grow and expand as use dictates. In addition, the city also relies on a team of volunteer photographers to take pictures at events, press moments, activities... in their city. These photos are then used on their social media, brochures, and for other marketing purposes. A module to allow their city photographers to upload photos in an easy way is also a must.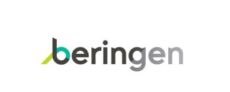 Challenge
City of Beringen was looking for image database for easy uploading of image files and making them easily searchable for city and CPAS services but also for the external potential user. The system should allow via tagging and quoting image files the user to easily use the database and upload quality image files,
find, download and use in compliance with GDPR legislation.
Solution
Zeticon offers the solution to their challenges with MediaHaven. Our solution uses metadata to describe files to ensure that they can be found quickly and efficiently. Thanks to a high-performance and powerful search engine, the city of Beringen can decide which fields are searchable and which facets can be displayed via a filter system. Training was provided for city staff, but MediaHaven's web interface is very accessible, allowing anyone to work with the platform. In addition, this image database can be integrated into other online applications such as the city of Beringen website, social media, heritage circles, digital tables and information screens in the library, tourism and the administrative centre.
How the customer uses the solution
City of Beringen uses MediaHaven DAM to centralise all their digital assets. It mainly uses collections for events within the city. The communications department mainly uses this tool.

In addition, the city uses the import module to activate various projects so that external users can also upload their images.

One of the projects is this one for city photographers. Via a simple website, city photographers can easily upload and describe their photos for inclusion in the image bank. Of course, they must first be qualified by the administrator before being published in the image bank.

Image bank administrators create a project via the import module

Once the project is created, they can share a link from the project's website with the city photographers. Through this link, the photographers can upload and metadata their photos step by step.
References
These companies are already using our services
Follow in their footsteps and save time, money and energy.