Case University of Antwerp
A Digital Asset Management for the University of Antwerp

Back to overview
Customer
University of Antwerp
Problem
Need for a centralised solution for digital content management
Solution
A central repository where Antwerp University can manage and store all their content and easily share it with external parties.
The University of Antwerp is a research university, where progressive and innovative research is carried out on an international level. Research and education go hand in hand. The University pays constant attention to innovation in education, and takes special care to supervise its twenty thousand students. The university consists of nine faculties. The University of Antwerp is not an island in itself but a bridge to education, industry and the whole of society. With its five thousand employees, the University of Antwerp is one of the main employers in Antwerp, the largest city in Flanders.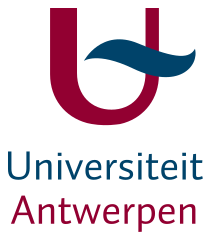 Problem
The need for a central solution for managing the digital content of the University, making images digitally available to the entire organisation and making them accessible on the Internet.
Solution
With MediaHaven, the existing media files (mainly images) were imported via FTP. In this way, existing metadata was automatically stored in MediaHaven.

The University of Antwerp uses MediaHaven to share images with staff, (external) visitors of events (partners, students). All employees of the University of Antwerp can, using their UAntwerp login, consult images, documents and video in lower quality. In addition, three main groups can be distinguished: public users, who have access to part of the image bank without a login and password; website editors, who use the standard resolution images in various websites; and brochure editors, who have access to the high resolution images and video.
MediaHaven offers quality at an affordable price. Their manual is comprehensive, and the image bank speaks for itself. The MediaHaven programme offers many possibilities with regard to media files, many of which are still to be explored.
Result
The University now has a perfect tool for sharing its digital media files, both internally and externally. There is a website where anyone can search for images related to the University, partly open to the public and partly locked behind a username and password. A limited group of users (high resolution) can send original files to external partners, replacing the use of WeTransfer.
References
These companies are already using our services
Follow in their footsteps and save time, money and energy.