Case Stad Brugge
The digital visual memory of City of Bruges

Back to overview
Problem
Images stored in a scattered manner on the most vulnerable carriers, no sustainable storage of digital assets
Solution
One central platform to securely store and manage digital assets
Bruges is the capital and largest city of the Belgian province of West Flanders and the district of Bruges. The historic centre is a medieval city listed as a UNESCO World Heritage Site and has a population of 118,000.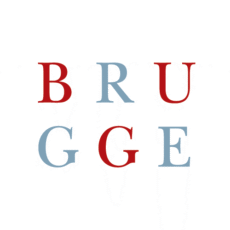 Problem
City of Bruges has a lot of images that were distributed on the most vulnerable carriers. The cupboards were full of DVDs and the images were stored on external hard disks. There was no safe storage for the most important images of the city. In addition, there was no clear overview of the range of images. One city photographer, for example, had an invaluable stock of images that were unknown within the city.
Solution
Brugge uses the image database solution, MediaHaven Cloud installation, for the archiving (storage) of all kinds of information (such as data files, texts, music, audio files, photos, videos, etc), hereinafter referred to as "Data", and to make it accessible via the Internet (if necessary).
Result
The Bruges image bank is still very much alive and kicking; it now contains over 87,000 images. The majority of these come from the photo collection of the City Archives of Bruges, which is responsible for the coordination of the Image Bank Bruges.
The users of Stad Brugge experience the tool as extremely user-friendly. By storing the images in the image bank, they can be sure that they are kept safe. The Tourist Office, for example, often works with the image bank and also uses it to share images.
References
These companies are already using our services
Follow in their footsteps and save time, money and energy.