Case Belspo
The Long Term Preservation Platform

Back to overview
Year
This tender was awarded to Zeticon in 2015 and delivered in 2016.
Belspo is a federal government institution that has under its care several Federal Science Institutes (FWI), such as the Royal Library (KBR), State Archives (ARA), Royal Meteorological Institute (RMI). Over the decades, these institutions have purchased or developed solutions for the storage and management of their archives. In order to offer a common and unified solution to all FWIs, Belspo has launched the Long Term Preservation project (LTP). As it concerns a large number of institutions, the platform is dimensioned for millions of files and thousands of terabytes of long-term storage on digital tape carriers. At the end of 2015, the Long Term Preservation project was awarded to Zeticon with the MediaHaven solution for an initial period of four years.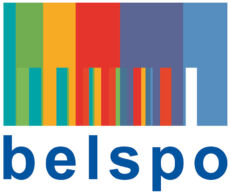 Challenges
The challenges our solution meets at Belspo:
Input of large volumes of digital files, both in terms of number and file size (around 50 terabytes daily)
Providing a common solution to the various FWIs that each have their own needs and requirements in terms of metadata structure and input
Secure solution with redundant storage of all files and metadata in two separate data centres.
Very long term storage on tape carriers with an initial capacity of 2000 terabytes.
Solution
Zeticon went through the following steps in consultation with VIAA. The analysis of the solution which was needed because it involved millions of documents. In addition, the implementation took place whereby Zeticon had its input with the installation of the hardware. We worked together with SMALLS to get the project started.
During the implementation, in addition to the infrastructure, time was taken to set up a very extensive range of workflows. Examples such as the unzipping of files into one file or the intake of hundreds of thousands of small documents were examined.
Consultations are held at very regular intervals (minimum monthly) to take further steps. There are many other possibilities arising from this central vision that are considered in a continuous process.
Belspo typically imports a large number of documents, for which MediaHaven's search and database are crucial. A federated search listed by FWI is one of the recent focal points. The content is a combination of documents and audio-visual material, to which this content is added in various ways (according to institution). This can be directly in the application, but also via FTP or the API.
The hardware architecture of the LTP platform consists of:
The primary data centre (main) and the redundant data centre (backup);
A temporary buffer memory (hard disk cluster) in the two data centres;
Storage for sample files (hard disk cluster) in the two data centres;
very long term storage on tape carriers in the two data centres;
The hardware for this project was set up together with SMALS, with Zeticon taking care of the software management. Needless to say, the cost of the project is high. The project has been delivered since 2016/2017 and remains in a constant operational phase with adjustments made where necessary.
Standard support for the following interfaces and protocols is very important, as it is for VIAA as well as other customers:
SAML 2.0 for authentication
JSON
Very extensive RESTfull API
OAI-PMH support
Import with or without sidecar (metadata via XML)
Support METS, Dublin core for metadata profiles
QA and live environments
Various input options
PREMIS logging
References
These companies are already using our services
Follow in their footsteps and save time, money and energy.