Media asset management
With a MAM solution, you manage all your digital video and media files in a secure and centralised environment.

Uploading and organising
The input of both media and metadata can be done manually, semi-automatically or automatically. With a simple drag and drop you can quickly load files manually into your Media Asset Management system.
Do you need to load a lot of files or images at once? No problem, simply load in bulk or automatically thanks to our open Rest API.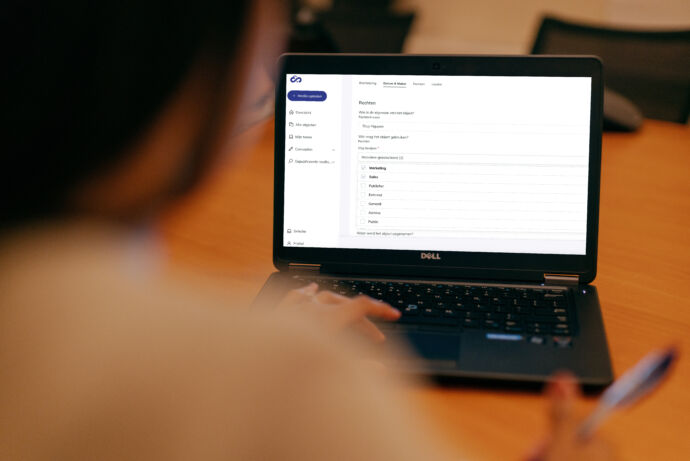 Add tags and information to your video content
Metadata is additional information that can be assigned to an object. This can be information such as a description, date of creation or a location, but can also include custom fields, depending on your requirements. By assigning metadata, an object can be retrieved easily and quickly. In addition, our solution also offers the possibility to describe fragments in a video if you wish.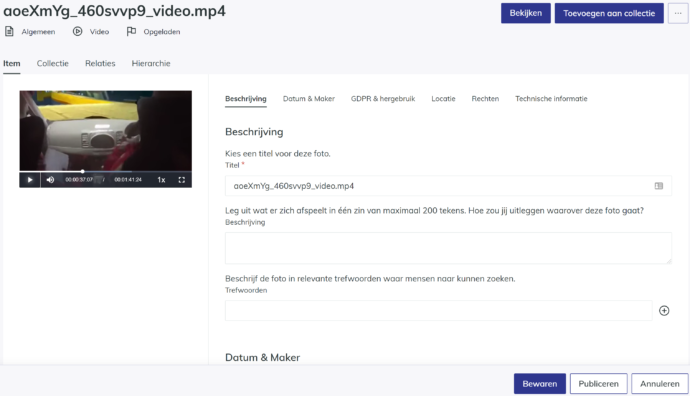 Management and preservation
Our MAM has a rich set of features and services aimed at efficiently managing and preserving objects. In this way, we can ensure the use and preservation of digital objects and their metadata.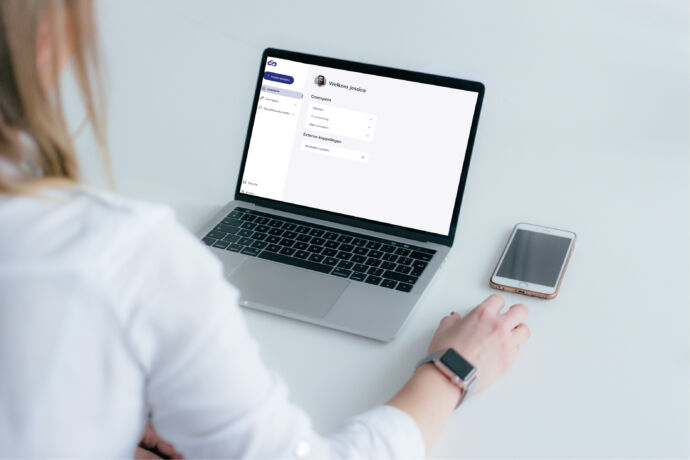 Access
With our MAM you can quickly and easily unlock digital assets in different ways:
Manually: Media can be unlocked for download and/or publication on social media;
Semi-automatic: By selecting and preparing download batches, the assets can be downloaded and/or shared in a simple manner.
Automatic: By integrating our MAM solution with other systems such as Web Content Management Systems (WCMS), portals, e-commerce platforms, Product Information Management (PIM) solutions and so on, visual material can be automatically opened up on these platforms. Because of our API-first philosophy, almost every service that can be addressed by our own front-end interface can also be addressed by another application.
Would you like to make the images publicly visible? You can! Through our standard public portal or template website, you can give access to external users without them having to log in.