Back to overview
A great look back at 2022 and prospects for 2023!
Time flies, the end of the year is approaching and by now it has been almost 2 years since we introduced the revamped MediaHaven to you. Since then, our development team has not been idle and we regularly provide a new release.

For this, we also like to honour our customers: because thanks to your suggestions, feedback and enthusiasm, every day we work on our products with a smile so that we can continue to improve and expand them. As usual, a new year also often means looking back at what we have achieved.
A lot of improvements and new features to our products
When it comes to our software products, we see great progress at various levels. So we can give our team a big pat on the back because thanks to them, we have made great strides as an organisation.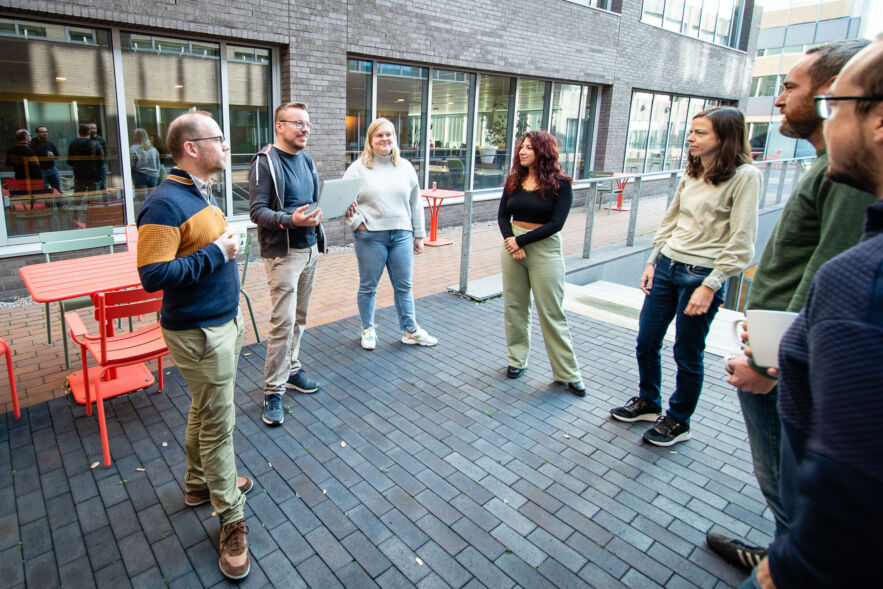 If we take a look at the functional changes to our offering, we see that a lot has been improved in terms of ease of use for our customers. We list some must-have features that have already made our customers' lives much easier:
Display images on a map: your employees can see at a glance exactly where a photo was taken.
Sharing is easier than ever: in no time, you can share items on social media, process them via cropping or embed them in your content.
Revamped user management: we can speak for ourselves, January is often a busy period with new colleagues and organisational shifts. But don't worry, user management is in a new look! From now on, you can easily make changes yourself. Curious about the possibilities? Then find out more in this blog.
Setting a new password yourself: A little absent-mindedness happens to the best of us, which is why everyone can now set a new password themselves.
Your own styling: Did your organisation also get a new styling with the new year? Then our support team will be happy to help you customise your MediaHaven environment to match your new corporate identity and logo.
Custom interface: To optimise your experience, you can also customise certain settings per user. For example, you can choose to show grid view on every page, this makes identifying the right images very easy.
Broadening our offering
In addition to functionalities, we have also expanded our platform with various applications and additional integration options. Among other things, we have rolled out the Analogue Archive. If your company or organisation also has a paper archive, our platform allows you to link it to your digital files, thus digitising, accessing and making your archive more accessible step by step.

We have also expanded our offering to include digital document signing. This service fits seamlessly with our existing products and strengthens our offer to both our existing and new customers. Digital document signing allows you to switch faster in your business processes, saves time and allows you to easily keep track of which documents have been finalised. Afterwards, you can save them in the archive and easily look them up whenever you want.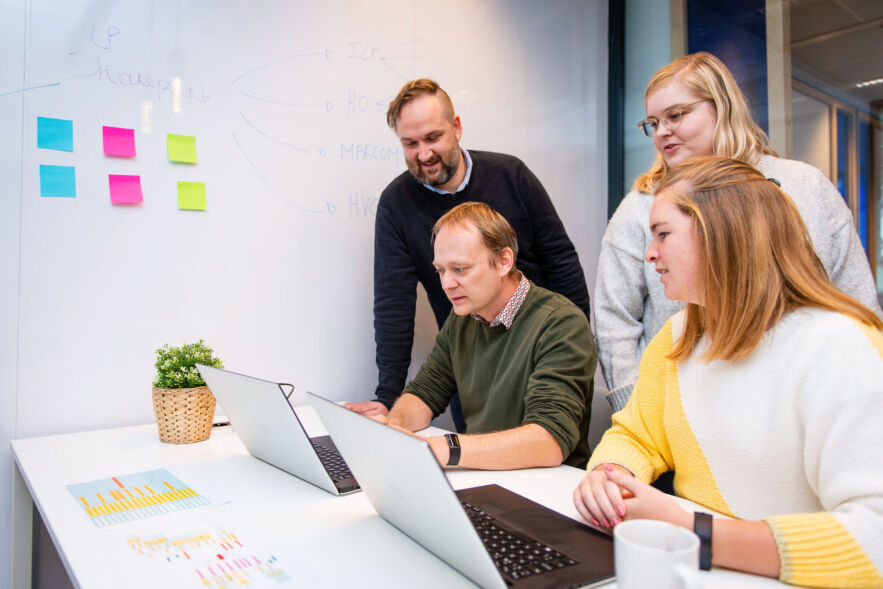 Our Information Management consultancy section continues to grow
Last year, we also added an additional specialisation to our services: information management. And how that team has grown and flourished! They dedicate themselves every day to scrutinising your organisation's processes and working together to develop a future-oriented and sustainable vision around information management. Last year, they successfully completed a large number of projects. On top of that, this year we also won the new framework agreement 'Archive processing and consultancy' together with Cronos Public Services and Leve De Economie. Meanwhile, quite a few organisations and local authorities have already called on it, such as the Justice and Enforcement Agency, AHOVOKS, etc. Wondering what the framework agreement can do for you? Read it via this link and also look out for our next blog for more info!
On to 2023, Zeticon, your information as a service partner
In the next year, we will build on the foundations we laid in the past year.

Thanks to our wide range of solutions, you can come to us with all your types of business information. Together, we will develop an environment in which users recognise the business processes, can easily upload, manage and quickly find the right information. This strengthens our position as an Information as a Service partner. You can come to us for your legal archiving (e-Depot), managing your digital/media asset management (DAM/MAM), a document vault, digital signing, but also for numerous integration options. In addition, our information managers are ready to streamline your entire information management.

Our platform has already proven that various sectors are happy with it and we want to continue working on this in the coming year. For instance, we notice that the private market also faces a lot of information challenges that we would like to tackle together. A long-term partnership with our customers is crucial at Zeticon. We are also very proud to maintain a long-term partnership with our current customers. Once they have chosen our platform and service, 98% of customers continue to work with Zeticon!

But not only our Flemish cities and municipalities see the great benefits of our products and services, our Dutch neighbours also need a platform to store, manage, save and unlock their digital information in a sustainable way. Zeticon to the rescue! We are working on a localisation exercise to ensure that, just as for the Flemish market, our products are as closely attuned as possible to the needs of our customers, across national borders.

Keep an eye on our website to stay informed about the latest news!

Zeticon wishes you very happy holidays, our team is already excited to fly in together in 2023.