Back to overview
Speaker's session: How does information management improve services for your citizens?
On 17 June 2021, it was time for a new edition of Shopt-IT by V-ICT-OR | VLAAMSE ICT ORGANISATION. Again a digital edition but therefore not less interesting!

Last year, we unveiled our renewed platform, during this edition we highlight another aspect of our offer: information management. Deevid De Meyer put Tom Haeck and Chris Van der Schueren through their paces during the shoot: What is information management anyway? Why is information management the crucial first step towards successful digitalisation? How can information management improve services for citizens?
Curious about the answer? Watch the session here!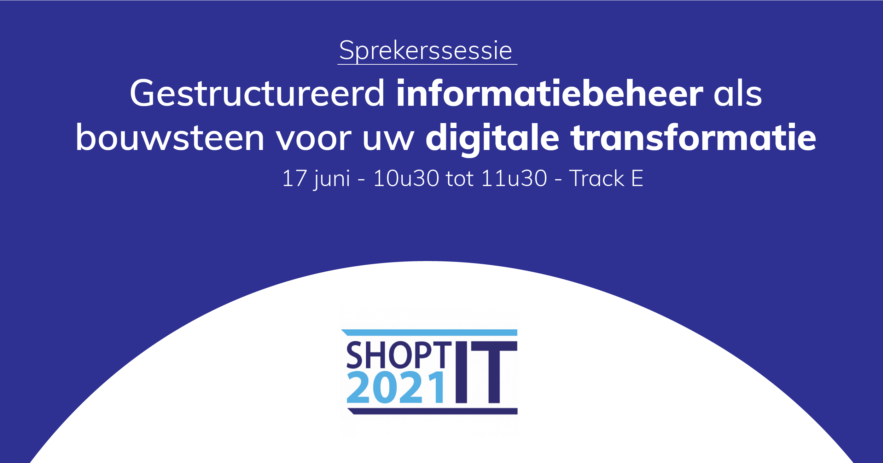 Digital transformation is not a trend but a fact. Digitisation creates challenges for every local government, but also offers enormous opportunities for innovation and service delivery. Every great journey begins with the first step, and that is a strong plan around your information management.
During this fascinating session, we start from the concrete problems of the citizen and offer practical solutions to deal with these challenges as a city or municipality. Tom Haeck, our information management specialist, and Chris Van der Schueren, digital pioneer and manager at Zeticon, will inspire you with concrete ideas and useful tips to make information management the accelerator of your digital transformation.
Watch the movie (in dutch):