Case Hogeschool Utrecht
Ready to manage media

Back to overview
Problem
Need to find a central platform to store, archive and make everything accessible to students and staff
Solution
A sustainable MAM system
With the increasing need for video in Hogeschool Utrecht (HU), it was important to find a central platform to store, archive and make everything accessible to students and staff. Zeticon, in partnership with HU, implemented a DAM (Digital Asset Management) and e-Depot system so students and professors could quickly store, retrieve, view and evaluate a rich variety of audiovisual material and documents. After a thorough and in-depth selection procedure, Mediahaven proved to be the ideal solution for HU to serve as an underlying platform for storing the media material used in classes, exams and documents throughout students' careers at HU. Initially, HU was only looking for a MAM (Media Asset Management) system, but very quickly realised that MediaHaven could be used for more than just MAM.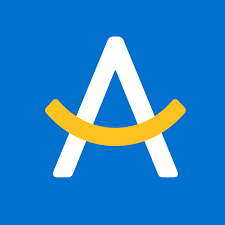 A school career full of documents
As soon as a student enrols in a college or university, all files are stored or archived during his/her entire learning career. Some of these files also need to be kept for a longer period of time after the student's career. Of course, this was already the case for Utrecht University, but because this involves a large amount of files, the university decided to put out a tender. Zeticon and its platform MediaHaven were chosen as partners and solutions. The focus was on how MediaHaven could serve as a central archiving platform and on the openness of the platform, so that seamless links to the HU's other applications could be implemented.
Increasing importance of video through blended learning
In addition to the ever-growing volume of documents per student, Utrecht University of Applied Sciences also realised that the use of video would only increase in the coming years. One of the reasons for this development is the further expansion of the 'blended learning' concept. Blended learning means that the student can combine campus education and e-learning. This makes the importance of a central system for storage, archiving, metadata, access management, and workflow automation of learning materials increasingly important. An additional requirement is of course that the manageability and security of the media must be guaranteed.
We are very satisfied with the way in which the content is centralised, stored and opened up to peripheral applications. The cooperation ensured that we were able to achieve our goals!
References
These companies are already using our services
Follow in their footsteps and save time, money and energy.